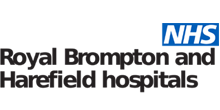 Advanced Nurse Practitioner in Respiratory - paediatric
| | |
| --- | --- |
| Royal Brompton Hospital, London, SW3 6NP | Permanent (P) |
| | Salary: Band 7 £45,780 - £51,393 pa Inc. HCAS |
| Closing Date: 29/11/2020 | Recruitment start: 06/10/2020 |
| | |
Job Summary
R
Advanced Nurse Practitioner in Paediatric Respiratory Medicine
Band 7 - Full time
Here is a superb opportunity to join the Paediatric Respiratory team at Royal Brompton Hospital and lead change to benefit patients. We have been promoting the role of the Advanced Nurse Practitioner for several years and are committed to enhancing quality of care for our patients.
We are looking for a nurse who has completed ANP training and has deep experience in the care of the child with respiratory disease. The ANP for respiratory care will be based on Rose ward, leading and developing care for example for children with multiple complex needs, rare respiratory conditions e.g. interstitial lung disease or difficult asthma, and meeting both medical and nursing needs of key patients for their complete inpatient journey. There are many opportunities to develop services such as liaison of care between other hospitals and Royal Brompton Hospital.
We will give consideration to a nurse committed to becoming an advanced practitioner in respiratory medicine for whom there would be masters level training, the pay band would be applicable to level of expertise and negotiable.
The post will be medically supported by Dr. Ian Balfour-Lynn and Dr. Rishi Pabary. There are excellent opportunities for further education and support for research. If you think this could be you please contact us to discuss further before applying.
Contact: Liz Biggart, head of children's nursing. 0207 352 8121 ext 82706, email: e.biggart@rbht.nhs.uk
Attachment:


ANP Respiratory October 2020.doc

| | |
| --- | --- |
| Already a member of our Talent Pool? Login here to Apply | Join our Talent Pool + submit your application |