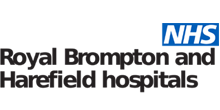 Senior Staff Nurse- Outreach
| | |
| --- | --- |
| Harefield Hospital, Uxbridge, Middlesex, UB9 6LJ | Permanent (P) |
| | Salary: Band 6 £36,070 - £42,712 pa Inc. HCAS |
| Closing Date: 31/10/2020 | Recruitment start: 30/09/2020 |
| | |
Job Summary
This exciting opportunity will allow you to develop your skills and knowledge in critical care within our specialist environment. As a member of the Outreach team, the successful candidate will support and guide the management of patients with critical care needs outside of our ITU. He/she will also be involved in mentoring of staff rotating to the team, organizing Outreach education programmes, and maintaining the clinical database. The successful candidate will also be required to work within our Intensive Care Unit.
We are seeking an enthusiastic and motivated RGN, with evidence of the development of advanced critical care skills. Applicants must also have successfully completed a relevant post-basic course as well as hold a teaching/assessing qualification.
A minimum of 6 Months experience at Band 6 is required for this post.
To find out more or to arrange an informal visit please contact one of the Outreach Sisters, (Helen Street/Jane Durrant, Michelle Carter) on bleep 6229/ext 85273.
| | |
| --- | --- |
| Already a member of our Talent Pool? Login here to Apply | Join our Talent Pool + submit your application |