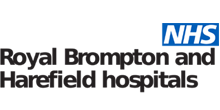 Healthcare Science Practitioner (Respiratory)
| | |
| --- | --- |
| Royal Brompton Hospital, London, SW3 6NP | Permanent (P) |
| | Salary: Band 5 £29,888 - £36,738 pa Inc. HCAS |
| Closing Date: 30/09/2020 | Recruitment start: 21/08/2020 |
| | |
Job Summary
Royal Brompton Hospital
Clinical Respiratory Physiologist
BAND 5
£29,888– £36,738 (inc HCAS)
Job Ref: RB/RM/
Full TIME (37.5 hpw)
Royal Brompton & Harefield NHS Foundation Trust is the largest heart and lung centre in the UK and among the largest in Europe. We are a partnership of two specialist hospitals which are known throughout the world for our expertise, standard of care and research success.
You will play an active role working in this busy prestigious department and be involved in performing, under supervision, a wide range of physiological/clinical tests, including full lung function tests with body plethysmography, cardiopulmonary and specialised exercise tests, provocation tests, hypoxic inhalation tests and many others.
You will also be expected to participate in performing physiological measurement for research projects taking place within the Clinical Research unit; routine and special lung function tests will be performed in this high profile unit.
It is desirable for the successful applicant to have had some previous experience in lung function testing. It is essential to have a good science background with a BSc in Healthcare Science (respiratory major) or equivalent. It would be preferable if you have obtained the ARTP practitioners examination and are working towards RCCP registration.
Closing Date: TBA
We reserve the right to expire vacancies prior to the advertised closing date if a sufficient number of applications have been received.
For further information, please contact Suzanne Thomas Lead Respiratory Physiologist (Brompton) on: 020 7351 8049 or s.thomas@rbht.nhs.uk
For a job description and person specification and to apply please visit www.jobs.nhs.uk, alternatively please contact, Malcolm Uzodibia, Human Resources Coordinator, on 020 7352 8121 ext. 86666 or m.uzodibia@rbht.nhs.uk for more information.
You are providing your personal information to the Royal Brompton & Harefield NHS Foundation Trust for the purposes of staff administration; administration of membership records (Foundation Trust Membership); crime prevention & prosecution of offenders; National Fraud initiative and occupational health purposes and by applying for this post you hereby consent to the Trust processing of your personal data as outlined above.
| | |
| --- | --- |
| Already a member of our Talent Pool? Login here to Apply | Join our Talent Pool + submit your application |