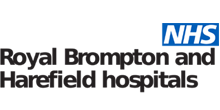 Clinical Nurse Specialist in Familial Hypercholesterolaemia and Lipid Management
| | |
| --- | --- |
| Harefield Hospital, Uxbridge, Middlesex, UB9 6LJ | Permanent (P) |
| | Salary: Band 7 £43,712 - £49,325 pa Inc. HCAS |
| Closing Date: 30/09/2020 | Recruitment start: 11/08/2020 |
| | |
Job Summary
Clinical Nurse Specialist in Familial Hypercholesterolaemia (FH) and Lipid Management
Band 7 (Band 6 training post considered)
Part time 3 days or 22 hrs p/w
The Royal Brompton & Harefield NHS Trust is a world leader in the diagnosis and management of heart, lung and related diseases. The Trust works closely with the National Heart and Lung Institute, part of Imperial College.
An exciting opportunity has arisen within the Heart Division for an enthusiastic and innovative nurse to join the recently formed, FH and Lipid Management Service. Whilst the role will primarily involve the care and management of FH patients there will also be the opportunity to work within the Apheresis Unit and gain additional specialist nursing skills.
This clinical role will require you to be responsible for the identification and ongoing care of individuals and their families with FH. FH is a genetic condition that predisposes individuals to an increased risk of developing premature cardiovascular disease. Early identification and management are key to ensuring lifelong risk reduction in these patients and you will be working as part of a team striving to achieve this. In addition, there will be an opportunity to develop knowledge and skills in the delivery of exciting and rare treatments for patients with raised cholesterol levels such as novel lipid lowering treatments and lipoprotein apheresis.
The successful candidate will need to be highly self-motivated, able to demonstrate advanced management, communication, interpersonal and organizational skills and be able to work autonomously as well as within the FH and apheresis teams. Experience of working in nurse-led clinics, and within a research environment would be advantageous as would cannulation skills and computer literacy. However, we provide a full in-house training programme and study leave to help you develop your potential.
It may be necessary to work off-site or in the community, so flexibility and ability to travel are essential to this role.
This is a band 7 post, but we would consider ambitious band 6 nurses who want to expand their knowledge and skills whilst working towards a band 7.
For more information or an informal visit please contact Emma Neves, Lead Nurse for FH and Lipid Management on 01895 823737 ext. 85084 or e mail e.neves@rbht.nhs.uk or Alison Pottle, Nurse Consultant in Cardiology on 01895 828677 or e mail a.pottle@rbht.nhs.uk.
| | |
| --- | --- |
| Already a member of our Talent Pool? Login here to Apply | Join our Talent Pool + submit your application |