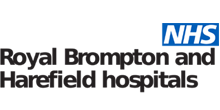 Lead Research Nurse
| | |
| --- | --- |
| Harefield Hospital, Uxbridge, Middlesex, UB9 6LJ | Fixed Term Temporary (F) |
| | Salary: Band 8a £52,643 - £58,558 pa Inc. HCAS |
| Closing Date: 17/07/2020 | Recruitment start: 07/07/2020 |
| | |
Job Summary
Harefield Hospital
Research and Development
Lead Research Nurse - Harefield
Band 8a
Ref:
Full-time/Part-time
Fixed Term (Initially 2 years)
Royal Brompton & Harefield NHS Foundation Trust is the largest heart and lung centre in the UK and among the largest in Europe. We are a partnership of two specialist hospitals which are known throughout the world for our expertise, standard of care and research success.
An exciting opportunity has arisen to join the Research and Development Team at Royal Brompton and Harefield NHS Foundation Trust. We are seeking an innovative and enthusiastic Lead Research Nurse to lead our Harefield Research Nurse team. The post will form part of the senior management team within Research and help set the agenda for research across the entire Trust.
The successful candidate will be responsible for the delivery of the Harefield Hospital research portfolio which includes a broad portfolio of research studies working with commercial and academic partners to deliver high quality research. The successful candidate will have significant experience in planning and delivering clinical research collaboratively within an NHS environment. They will have experience of managing and motivating teams to deliver the highest quality of care; ensuring we maintain the highest standards in the delivery of our research activity.
We are committed to offering opportunities for our patients to participate in research wherever possible and are looking to appoint a highly motivated individual to continue to lead and grow this portfolio.
The post is initially offered on a 2 year fixed term contract on a full-time basis however part-time applicants will be considered
Should you require any further information regarding this post please contact Lyndon Bridgewater (Associate Director of Research and Development) via email on l.bridgewater@rbht.nhs.uk or telephone on 07971 301405
Closing Date:
Due to the popularity of some positions, we reserve the right to close the vacancies early on receipt of sufficient applicants.
Attachment:


Lead Research Nurse - Harefield (1)- JD.pdf

| | |
| --- | --- |
| Already a member of our Talent Pool? Login here to Apply | Join our Talent Pool + submit your application |