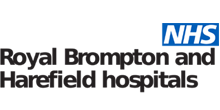 Lead Nurse for Familial Hypercholestolaemia (FH) and Lipid Management
| | |
| --- | --- |
| Harefield Hospital, Uxbridge, Middlesex, UB9 6LJ | Permanent (P) |
| | Salary: Band 8a £50,575 - £56,490 pa Inc. HCAS |
| Closing Date: 28/09/2020 | Recruitment start: 21/09/2020 |
| | |
Job Summary
Lead Nurse for Familial Hypercholesterolaemia (FH) and Lipid Management
Nurse Specialist band 8a
30 hours or above (negotiable)
Job Ref: 312- HH-0268
Location: Harefield Hospital, Harefield, Middlesex
The Royal Brompton & Harefield NHS Trust is a world leader in the diagnosis and management of heart, lung and related diseases. The Trust works closely with the National Heart and Lung Institute, part of Imperial College.
An exciting opportunity has arisen to lead the Familial Hypercholesterolaemia (FH) service and Lipoprotein Apheresis unit at the Royal Brompton and Harefield NHS foundation trust. The position of lead nurse in FH and lipid management will be primarily based at the Harefield site.
The successful candidate will be a confident and experienced registered nurse with significant knowledge and experience of FH clinical management as well as the complex management of patients with severe dyslipidaemia and associated cardiovascular disease. A knowledge of novel and future lipid lowering therapies is an essential part of this role.
You will be expected to inspire, lead and delegate to a team of experienced clinical nurse specialists and work with a wide range of professionals to support, educate and advise on your area of expertise. You will represent the trust in all matters relating to FH and Lipoprotein Apheresis, both internally and externally, ensuring that a high quality and effective service is provided for those accessing it.
There are many opportunities for career development and we encourage you to come and meet us for an informal visit.
Please email Carol Gadd or Alison Pottle if you want to find out more about this role on c.gadd@rbht.nhs.uk or a.pottle@rbht.nhs.uk
Job Objectives
To lead the Familial Hypercholesterolaemia (FH) service and Lipoproteing Apheresis Unit, to best reflect the needs of adults, children/young people, with FH and other lipid disorders and their families, cared for within the paediatric and adult directorate.
To ensure a cohesive approacch to maintaining high standards. Demonstrate vision regarding the development of the lipid service, anticipating the need for change, improvement and expansion.
To be responsible for continuing professional education and overall performance of all staff in the lipid specialist nursing service.
To deliver direct expert nursing care/advice to patients within the lipid services and their families.
To provide on-going support to the network of rofessionals in primary and secondary care, delivering care in partnership with our service.
To ensure each patient and their family should be treated as an individual, acknowledging the importance of family to the patient and working in partnership to provide the best possible care in a safe and caring manner.
To seek to provide an environment which fosters support and mutual respect for all members of the lipid specialist nursing teams.
.
Skills Required
Mangagerial, organisational and leadership skills. Problem solving, adovacte and excellent interpersonal and communication skills(written and oral). Able to prioritise and meet deadlines, able to use initiative and to inspire and motivate others. Demonstrate commitment to family centre care. Able to effectively reflect on own pracitce. Have the ability to manage difficult siutations effectively, the ability to anticipate and adapt to changing needs of the service. Good presentation skills, evidence of written publication(s). Able to demonstrate awareness of wider NHS oranisation and its service developments. Evicence of applying current research to practice.
| | |
| --- | --- |
| Already a member of our Talent Pool? Login here to Apply | Join our Talent Pool + submit your application |