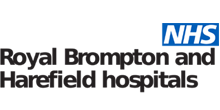 Practice Facilitator
| | |
| --- | --- |
| Harefield Hospital, Uxbridge, Middlesex, UB9 6LJ | Permanent (P) |
| | Salary: Band 6 £36,070 - £42,712 pa Inc. HCAS |
| Closing Date: 05/07/2020 | Recruitment start: 20/05/2020 |
| | |
Job Summary
Royal Brompton & Harefield NHS Foundation Trust is the largest heart and lung centre in the UK and among the largest in Europe. We are a partnership of two specialist hospitals which are known throughout the world for their expertise, standard of care and research success.
We are passionate about what we do and the patients we serve. We are an equal opportunities employer and our patients are rich in diversity. We recruit to ensure we build a similarly diverse mix across our workforce. We are a value led organisation and we are rightly proud of our world class reputation and our people.
The trust is committed to bringing innovation to clinical practice and strives to develop and lead clinical practice in cardiothoracic care. Cedar is part of the Acute Surgical Unit which is comprised of three wards - Cedar, Maple and Juniper, and has received an "Outstanding" from the Care Quality Commission. Our patients are admitted for heart and lung surgery, including emergency admissions from other hospitals and treatments for lung cancer. It is a fast moving, exciting ward which is enhancing fast track surgery from admission to discharge.
An exciting opportunity has come up on Cedar Ward for a Practice Facilitator to further support the ongoing training and development of the ward. We are looking for a compassionate, motivated and highly skilled surgical nurse to join our friendly team. You should have a natural flair and aptitude for teaching and great communication skills. There are several internal education programmes to facilitate, plus assessing and ensuring all staff follow and complete the Competency booklets appropriate to their banding. The successful candidate will work within the ASU education team, led by the Practice Educator, and work closely with the Ward Manager. The post holder will work predominantly alongside those nurses/students who require supervision and training, in addition to assisting in delivering study days and training programmes.
Due to the strong commitment to evidence-based practice throughout the Trust, CPD is supported and staff are encouraged to be involved in audit, research and policy development and attendance at conferences where appropriate. We can offer personal development opportunities and a supportive, friendly environment to further your career.
Harefield Hospital is a specialist tertiary hospital with a friendly open culture situated in a village accessible by public transport, near to Uxbridge and Watford and very close to the M25 and M40.
We reserve the right to expire vacancies prior to the advertised closing date if a sufficient number of applications have been received.
For more information or an informal visit please contact Julia Shears, Practice Educator, Acute Surgical Unit, at j.shears@rbht.nhs.uk or Rachel Stewart, Ward Manager, Cedar Ward at r.stewart@rbht.nhs.uk
Attachment:


JD_facilitator_band6_2020 (1).doc

| | |
| --- | --- |
| Already a member of our Talent Pool? Login here to Apply | Join our Talent Pool + submit your application |