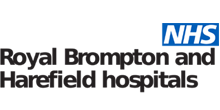 Clinical Fellow in CMR and Multi Modality Imaging
| | |
| --- | --- |
| Royal Brompton Hospital, London, SW3 6NP | Fixed Term Temporary (F) |
| | Salary: Clinical Fellow or Specialty Registrar (SpR) £31,841 - £50,068 |
| Closing Date: 05/04/2020 | Recruitment start: 11/03/2020 |
| | |
Job Summary
Royal Brompton & Harefield NHS Foundation Trust, London, UK
Clinical Fellow in CMR and multi-modality imaging (2 years)
Royal Brompton Hospital (first year) and Wimpole Street (second year), 1 post
Post Available from 28th September 2020
Royal Brompton & Harefield Hospital (RB&HH) NHS Trust is the largest cardio-thoracic centre in the UK with an international reputation for innovation and leadership in clinical care, research and education in heart and lung disease.
This 2-year post is for a clinical fellow who will spend the first year being trained in CMR and contributing to the CMR service at Royal Brompton Hospital, and the second year being trained in multimodality cardiac imaging and contributing to the clinical service at Wimpole Street.
The Cardiovascular Magnetic Resonance (CMR) Unit has pioneered contributions in the field over 30 years. The CMR Unit is an international referral centre, performing ~10,000 clinical cardiovascular CMR studies per year, as well as publishing 40-60 research papers annually. The ~30 dedicated staff have extensive experience is this field allowing excellence in clinical practice, teaching and research. There are four 1.5T scanners which are: Two Siemens Avanto-Fit 1.5T scanners, a Siemens Aera 1.5T scanner, and a research Siemens Vida 3T scanner. The CMR Unit is directed by Prof Dudley Pennell, and there are 7 additional consultants: Prof Raad Mohiaddin, Dr Sanjay Prasad, Dr Francisco Alpendurada, Dr John Baksi, Dr Sonya Babu-Narayan, Dr Cemil Izgi (locum), and Dr Sylvia Krupickova. There are 5 clinical fellows in training, and national and international trainees. The chief technologist is Karen Symmonds who leads a team of 9 technologists to run the clinical service. Research and support staff includes physicists, engineers, nurses, and administrative staff. The post's main duties at Royal Brompton will be to be trained in CMR and contribute to the clinical CMR service.
RB&HH Specialist Care is the Trust's international and private patient business. RB&HH opened a dedicated private outpatient and diagnostic facility at Wimpole Street in Central London. The facility houses 8 consulting rooms and extensive diagnostic facilities with the aim of delivering a complete single-day outpatient case assessment in complex as well as routine conditions. Wimpole Street offers multimodality cardiac imaging training with additional responsibilities for managing general cardiology care for the imaging patients and the cardiac arrest team. The Wimpole Street fellow will cover all imaging modalities as per roster, report the CMR scans and undergo training in cardiac PET and cardiac CT. The post holder will work alongside a highly skilled imaging and diagnostic team and will be one of two onsite clinical fellows. On full completion of the second year of the collaborative RBH and RB&HH specialist care contract, an end of contract bonus of 10% of salary will be awarded.
Further Information
Applicants are encouraged to view the CMR Unit and Wimpole Street to discuss the post. Informal enquiries should in the first instance be directed to Professor Dudley Pennell, Director CMR. Telephone: 020 7351 8825 (PA: Fei Wang). Please apply for the position using the "Apply for this job" button. Please complete the online application form in full and include the full names, work addresses and fax numbers of three clinical referees, one of which must be your current or most recent employer.
We regret that we are unable to contact applicants who are not selected for an interview, therefore if you do not hear from us within three weeks after the closing date, please assume you have not been successful on this occasion.
Shortlisting details and interview arrangements will be communicated via email therefore please ensure you check your email account regularly following the closing date. In addition, the Trust will be chasing up references via email so please ensure you include the email addresses and contact numbers for your referees to avoid delay in the recruitment process.
| | |
| --- | --- |
| Already a member of our Talent Pool? Login here to Apply | Join our Talent Pool + submit your application |