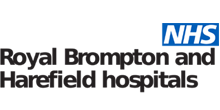 Senior Staff Nurse, Mechanical Circulatory Support
| | |
| --- | --- |
| Harefield Hospital, Uxbridge, Middlesex, UB9 6LJ | Permanent (P) |
| | Salary: Band 6 £34,961 - £42,010 pa Inc. HCAS |
| Closing Date: 18/01/2020 | Recruitment start: 27/12/2019 |
| | |
Job Summary
Senior Staff Nurse
Mechanical Circulatory Support Team
An opportunity has arisen for band 5 or 6 staff nurse to join the Mechanical Circulatory Support team as a band 6 Senior Staff Nurse.
This experience will allow the successful applicant to expand their existing skills and knowledge in this exciting area of clinical practice.
The successful applicant will work alongside the clinical nurse specialist team supporting service delivery Monday to Friday, in ward, critical care, theatre and outpatient settings.
Opportunities will be given for the development of advanced knowledge in nursing patients with mechanical circulatory devices. This will give a valuable insight into the role of a clinical nurse specialist and support the development of advanced knowledge in this specialty.
If you wish to discuss this opportunity further please contact one of the VAD clinical nurse specialists via their bleep, or on 07805 768819.
Attachment:


Band6 VAD SSN JD and JS Dec19.pdf

| | |
| --- | --- |
| Already a member of our Talent Pool? Login here to Apply | Join our Talent Pool + submit your application |