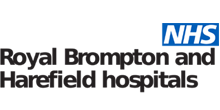 Junior Clinincal Fellow (SHO) in Cardiology (incorporating cardiology, heart and lung Transplantation
| | |
| --- | --- |
| Harefield Hospital, Uxbridge, Middlesex, UB9 6LJ | Fixed Term Temporary (F) |
| | Salary: Junior Clinical Fellow £31,841 - £42,126 |
| Closing Date: 26/12/2019 | Recruitment start: 12/12/2019 |
| | |
Job Summary
Junior Clinical Fellow in Cardiology - incorporating cardiology . heart and lung transplant.
The Royal Brompton & Harefield NHS Foundation Trust is seeking to appoint a junior clinical fellow at Harefield Hospital in Cardiology for 6 months, with a possible extension for up to 23 months. This is a unique opportunity to gain experience in transplant medicine and cardiology, due to a vacany within SHO establishment
The appointee is expected to undertake the admission and day to day care of cardiology patients. This includes a number of patients admitted for short term investigation and also patients requiring longer term treatment. Emergency cases are admitted daily incorporating all aspects of tertiary centre cardiology. The successful candidate will be expected to participate in an on-call rota.
For further information, please contact Dr Anthony Barron.
Alternatively please contact Medical HR Team
| | |
| --- | --- |
| Already a member of our Talent Pool? Login here to Apply | Join our Talent Pool + submit your application |