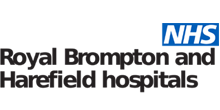 Clinical Scientist (or Pre-registration Scientist)
| | |
| --- | --- |
| Royal Brompton Hospital, London, SW3 6NP | Permanent (P) |
| | Salary: Band 7 £45,780 - £51,393 pa Inc. HCAS |
| Closing Date: 30/09/2021 | Recruitment start: 30/08/2021 |
| | |
Job Summary
Band 7 Clinical Scientist (or Band 6 for a pre-registration scientist initially, with promotion to Band 7 following registration)
Job Type – Full time or Part-time working, Permanent
Staff Group: Healthcare Scientists
An exciting opportunity has arisen to work within the Clinical Genetics & Genomics Laboratory (CGGL), based at the Royal Brompton Hospital, part of Royal Brompton & Harefield NHS Foundation Trust. The Royal Brompton & Harefield NHS Foundation Trust is the largest heart and lung centre in the UK and among the largest in Europe. We are a partnership of two specialist hospitals which are known throughout the world for our expertise, standard of care and research success.
The CGGL is a genomics diagnostic lab, providing state-of-the-art specialist cardiac and respiratory NGS-based genetic testing as part of the London South Genomics Laboratory Hub (LS GLH).
The network of Genomic Laboratory Hubs is an integral part of the national Genomic Medicine Service providing state of the art, high quality genomic analyses to patients with rare disease and cancer. Our workforce is fundamental to the successful delivery of this ambitious service.
We are looking for a motivated Clinical Scientist, with extensive experience in human molecular genetic diagnostics, with excellent interpersonal skills, to join our group. The successful candidate will have the ability to critically analyse and interpret scientific data, and compile comprehensive, integrated genomic reports.
Applicants should have good computing skills, be capable of working under pressure to tight deadlines, and be able to work collaboratively within a multidisciplinary team. They should have good organisational skills, be able to work methodically with great attention to detail and have a strong interest in driving and improving the quality of diagnostic services.
The CGGL is a UKAS-accredited medical laboratory, currently performing over 3000 diagnostic tests per annum and is also actively involved in research and teaching. For further information regarding this position, please contact Dr. Deborah Morris-Rosendahl (d.morris-rosendahl@rbht.nhs.uk or 020 7351 8412).
Attachment:


Band 7 Clinical Scientist JD.doc

| | |
| --- | --- |
| Already a member of our Talent Pool? Login here to Apply | Join our Talent Pool + submit your application |