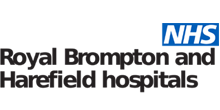 Principle Cardiac physiology (Non Invasive)
| | |
| --- | --- |
| Royal Brompton Hospital, London, SW3 6NP | Permanent (P) |
| | Salary: Band 8b £60,058 - £68,891 pa Inc. HCAS |
| Closing Date: 31/03/2021 | Recruitment start: 16/03/2021 |
| | |
Job Summary
The Royal Brompton Hospital provides tertiary cardiology & cardiothoracic surgical services at a national level. The successful applicants will join the established & prominent multi-disciplinary team of consultant, nursing and technical teams.
The non-invasive department has a strong track record for developing well supported cardiac physiologist led services including surveillance of adult congenital heart disease patients and pulmonary hypertension patients. In addition, the team have been instrumental in developing on site and postal services for holters and remote monitoring for complex devices.
Main duties of the job
We are looking for a highly motivated, experienced Cardiac Physiologists with excellent communication skills, clinical expertise and management experience.
The 8b post holder for non-invasive cardiac physiology services will ensure provision of the highest standards of patient care and will have overall responsibility for the management of all Cardiac scientific, technical, clerical and support staff across non-invasive services. This post holder will work closely within a multi-disciplinary team and will have overall responsibility for the implementation and management of all clinical services, IT and clinical systems within the department. They will work in close conjunction with all key stakeholders to enable the provision of a high-quality service in all technical areas for the service users.
| | |
| --- | --- |
| Already a member of our Talent Pool? Login here to Apply | Join our Talent Pool + submit your application |